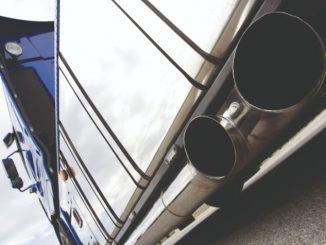 A new report from the RHA has revealed NOx emissions from HGVs have fallen by at least 72% in the UK since 2013.
Its 2022 NOx Emission Assessment said the improvement had been largely driven by hauliers, who have invested £2.2bn in Euro-6 trucks since 2014.
By 2025, these emissions are set to have fallen by 82% without restrictive measures on trucks, according to RHA modelling.
However, the association added that despite the huge progress the industry has made, CAZ policies still disproportionately target HGVs.
Read more
Trucks are responsible for less than 8% of roadside NOx, it said, yet in some cases they are hit with £100 daily charges to enter a CAZ where more effective measures could be brought in to reduce emissions.
The RHA has therefore urged the government to amend its CAZ framework to ensure that no charges are levied on lorries of less than 12 years old.
RHA MD Richard Smith said: "There are still misconceptions about HGVs and our industry's commitment to adopting cleaner air technologies.
"We've all got a long way to go but these figures show that we're making huge strides in reducing harmful emissions from our fleets.
"We urge policymakers to recognise this progress and target emissions reduction in fairer and more effective ways."