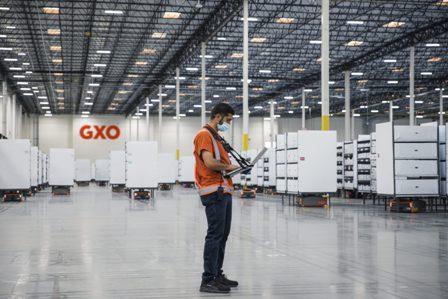 Staffline's Recruitment GB division has been awarded an extended contract by GXO Logistics to provide dedicated temporary labour supply to a further 14 distribution centres across the UK for several major High Street brands.
The award sees Staffline extend its share of GXO labour supply business in the UK by an additional 40%. The company has partnered with GXO Logistics for over 15 years.
Announcing the deal Staffline said: "This award is testament to the continuation of a fruitful strategic partnership and will result in the generation of significant revenue growth to the business.
"GXO is a world leader in providing cutting-edge logistics solutions for multinational companies and blue-chip market leaders."
Read more
Recruitment GB has also been awarded contract renewals with Marks and Spencer and AM Fresh Group. Following an formal tender process, the continuation of Staffline's six-year strategic partnership with M&S is mainly at its 900,000sq ft e-commerce logistics site and its primary online clothing & home distribution centre in Castle Donington in the East Midlands.
The deal with AM Fresh sees Staffline land a sole supply agreement at its facilities in Peterborough and Alconbury, Cambridgeshire on a multi-year contract basis.
Staffline chief executive Albert Ellis said: "We have grown our operational reach with these hugely important customers, not only fulfilling a key strategic objective for the group, but further expanding our services with substantial and progressive employers of choice and is testament to our strong operational and strategic partnership approach to our valued customers."