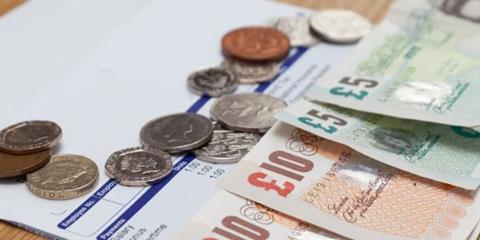 GXO drivers and warehouse workers on the ex-BT Supply Chain work are being urged to accept a pay deal that would see a base uplift for some drivers of 53%.
If a ballot goes in favour of GXO's final offer, then the Communication Workers Union (CWU) said it would resolve long standing concerns that base pay levels for drivers were well below market rates.
GXO picked up BT Supply Chain's logistics work last year after the telecoms provider outsourced its transport and warehousing work.
The move led to around 300 staff being TUPE'd across to the logistics provider.
The CWU said that following negotiations, ex-Supply Chain drivers are now on course to receive fully consolidated and pensionable overall rises in basic pay of between 9% and 53%.
It said the average increase across the whole range of union-represented van and HGV drivers would be 19%.
Read more
It added that the warehouse members and non-drivers should get a flat-rate increase of £1,500.
"For drivers in particular we believe that GXO's final offer is a complete vindication of the CWU's longstanding position that a proper review of driver pay was desperately needed – with the deal on the table providing a level of certainty and clarity on base pay rates that has hitherto been lacking," said Tracey Fussey, CWU national officer.
"There's no doubt in my mind that this offer is the very best that could be received through negotiation, and I'd urge members to give it their full support."
The ballot closes on 30 May and the result is due to be announced later that day.
A GXO spokesman said: "We are pleased with the progress in our negotiations with the CWU and are encouraged by the fact they are recommending our proposal to members. GXO has a solid track record of working productively with trade unions and this outcome is a testament of our commitment to ensuring our colleagues are fairly represented and well looked after."