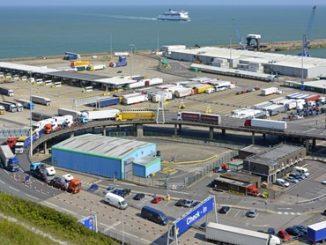 As the HGV Levy kicks in today (1 August), environmental groups are calling for the current day-based levy to be ditched for a distance-based charge, with a "major discount" for zero emission vehicles.
Green Alliance, Transport Action Network, Possible, and Transport & Environment are demanding the government goes "further in embedding the polluter pays principle" into UK freight operations.
They point to research which shows that currently only 0.4% of HGVs are zero emission, compared to 12.3% of new buses.
However, the group also calls for any reforms to take into account the current cost of living crisis with government incentives to encourage hauliers to make the transition to cleaner vehicles.
Read more
Richard Hebditch, Transport & Environment UK director, said: "It's important that public policy focuses on scaling up battery electric trucks which everyone expects to fulfil the majority of uses.
"The government can kickstart their rollout by getting the incentives right, like lowering the cost of the HGV levy compared to polluting diesel trucks.
"They also need to help with the initial higher purchase price, with the UK offering one of the lowest purchase grants of any major European country."
Chris Todd, Transport Action Network director, added: "The road freight sector urgently needs to transition to cleaner vehicle types, and we need to increase the proportion of our freight transported by rail.
"Battery electric trucks are one solution and while costs are falling, more needs to be done to make them cost competitive with diesel trucks. Distance based charging is one solution that can help that."
For more stories tracking the industry journey to decarbonisation see our new Freight Carbon Zero website.