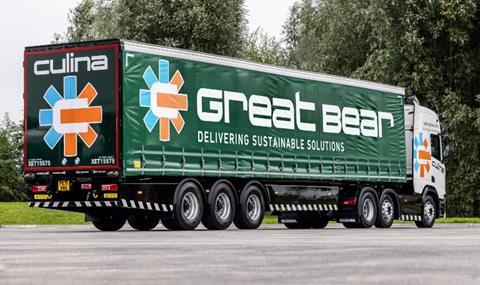 Culina group subsidiary Great Bear has been awarded a major transport contract with cereal giant Weetabix.
Announcing the deal, Great Bear, which specialises in third-party ambient logistics solutions, said the award is a "significant win" for the company and a testament to its customer service levels.
Great Bear's two-year contract with Weetabix sees a team from the ambient food haulier operating from the Weetabix site in Burton Latimer.
The deal includes factory clearance from Weetabix factories to the Burton Latimer warehouse, and all secondary work throughout the UK.
Great Bear said it worked closely with Weetabix to design a tailored transport model that met the company's specific needs.
It added that the combination of Great Bear's experience and reputation in warehousing and transport, along with Weetabix's detailed knowledge of its supply chain, resulted in a "perfect partnership".
Alistair Isbister, Great Bear chief executive, said: "We are thrilled to have won this contract with Weetabix.
"Our team is looking forward to providing efficient and effective logistics solutions to Weetabix, ensuring the smooth and timely delivery of their products to customers across the UK.
"We believe that our experience, expertise, empowered culture and customer-centric approach will be invaluable in both meeting and exceeding the requirements of this contract."