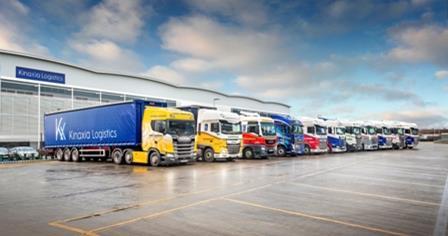 Kinaxia Logistics has given a thumbs down to the government's decision to try to tackle the driver shortage crisis by extending drivers' hours.
The company, which operates a combined fleet of over 800 vehicles across 13 companies, said it would not be extending its drivers' hours on the grounds of safety and called on the government to allow European drivers to work in the UK on temporary visas.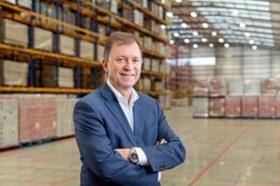 Chief executive Simon Hobbs, pictured, said: "We have considered this decision at a recent senior management team meeting and, as one of the country's leading logistics businesses, with a fleet of over 800 vehicles across 13 companies and a loyal and dedicated workforce of more than 1,600, we do not endorse the extension of drivers' working hours, however temporary this may be.
"Ensuring the safety and wellbeing of our colleagues is our first priority. It is at the heart of the values that underpin our business. It is of paramount importance to us in terms of retaining our existing team and recruiting new drivers.
"We do not feel that extending working hours is in the interests of safety of our drivers and as a result we will not be enforcing the measure.
He said that Kinaxia has invested "heavily" in the recruitment, training and development of new drivers, increased drivers' salaries and introduced an enhanced range of benefits. He called on the government to also step up to the plate.
"There are some simple measures that the government could take to resolve the driver shortage issue, including adding HGV drivers to the Shortage Occupation List.
"It is incomprehensible that they have not been added when the government has been continuously warned that this shortage is likely to lead to significant inflationary pressure and to throttle the manufacturing and retail economy."
Kinaxia, which has its headquarters in Macclesfield, Cheshire, offers contract packing, e-fulfilment, returns management and storage services from its nationwide warehouse facilities.
Since its launch in 2012, Kinaxia has acquired 12 companies including Bay Freight, William Kirk, NC Cammack & Sons, Foulger Transport, Lambert Brothers Haulage, Panic Transport (Contracts), AJ Maiden & Son, Mark Thompson Transport and BC Transport 2017. The company said its annual revenues are close to £200m.