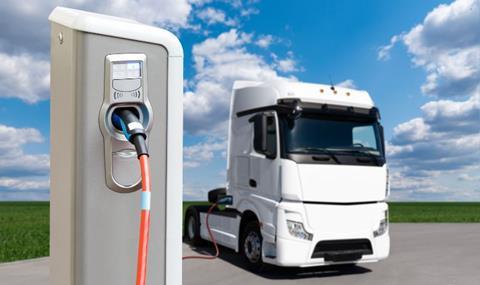 A lightweight steering system for HGVs, which reduces tyre wear and carbon emissions, is one of 51 projects awarded government funding to help create a more efficient transport system.
The transport research and innovation grant (TRIG) programme has given grants worth £1.95m to entrepreneurs and innovators who are pioneering new ways of making transport safer and more efficient.
The DfT said the winners were selected based on four key themes: future of freight, maritime decarbonisation, covid recovery/transport resilience and an 'open call' where any transport related idea was considered.
The University of Cambridge will receive a share of the funding for development of its new low-cost and lightweight steering system, which also makes it easier for larger vehicles to manoeuvre on the road.
Trudy Harrison, transport minister, said: "Innovation funded as part of TRIG could be the key to unlocking a more efficient and safer transport system for tomorrow.
"I support the ingenious ideas of this year's cohort every step of the way and wish the successful applicants all the very best."