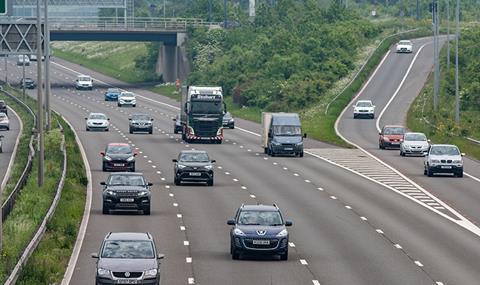 Ministers have bowed to growing industry pressure and removed controversial powers from Kent County Council (KCC) to clamp HGVs parked in laybys.
The widely criticised initiative, which enables the council to ban trucks over five tonnes from stopping in the county and has been in place since January, will end at midnight today (30 June).
Logistics UK wrote to transport minister Rachel Maclean earlier this month objecting to KCC's attempts to make the temporary measure permanent and pointing out that there was already an existing shortage of parking places in the county.
The RHA also branded the measures "an abuse of process" and said the strategy was "an attack on the dignity of drivers".
Heidi Skinner, Logistics UK policy manager, said: "While today's announcement is welcome, it is now vitally important that [the Department for Transport] works closely with KCC to create sufficient safe parking spaces.
"The welfare of these key workers must be a priority, to provide them with access to safe and secure parking spaces to rest – for both their welfare and to meet legally mandated rest periods from driving.
"The shortage of appropriate spaces is a problem which has been highlighted to government for several years now, without any significant action being taken."
KCC said it was "short sighted" not to continue to allow it to clamp lorries, but that it would continue to protect communities from illegal HGV parking.
"Having the ability to take action against illegally parked trucks has helped keep our roads moving, protected our local communities and played a significant role in the Kent Resilience Forum's (KRF) operational response as Kent, and the UK, adjusts to life outside of the EU," said Simon Jones, KCC director of highways.
"The KRF also recognised the ban would help reduce the risk of disruption in the face of new pressures, such as the expected return of tourist traffic, to Kent's roads over the coming months.
"In light of this, while we welcome the roads' minister's commitment to consider future localised restrictions and use of emergency powers in the event of border issues due to customs changes in the new year, it is disappointing not to have our current broader temporary enforcement powers extended."