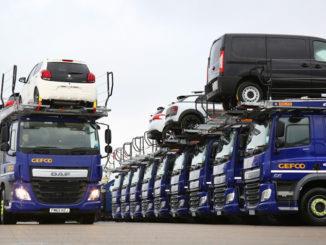 Gefco UK more than doubled its pre-tax profits last year, despite Covid-19 hitting demand for vehicles and storage and knocking £35m off its turnover.
The automotive logistics specialist said the 22% reduction in revenue, from £161.9m in 2019 to £127.1m in the year ending 31 December 2020, was due to a reduction in volumes resulting from the global pandemic, which saw a significant reduction in demand for vehicles and storage.
However, pre-tax profit rose from £4.4m to £9.5m during the period, resulting in a profit after tax of £7.9m.
In the company's business review, it said: "The main impact on profit after tax compared to the prior year is driven by increased productivity across our operating sites following increased monitoring and supervision and better utilisation of our resources.
"This resulted in a reduced need for temporary staff."
Read more
Gefco UK said it grew its warehousing activity during the trading period, "despite some sequencing activities being insourced by OEM, specifically with Jaguar Land Rover Trading Division in the Midlands and North West.
"Gefco UK continues to manage a significant market share in the two-wheeler activity still positioning it in a market leader position."
The company added that its "light operating model" helped mitigate the impact of Covid-19 in 2020, as well as maintained flexibility for Brexit.
"Despite the global pandemic, Gefco UK has been able to grow the portfolio of customers outside of the automotive industry – one of which included winning a significant FMCG contract for UK domestic transportation," it said.
In May, global group Gefco, which owns Gefco UK, said revenues had fallen by almost a fifth in 2020 due to the closure of customers' car manufacturing plants.