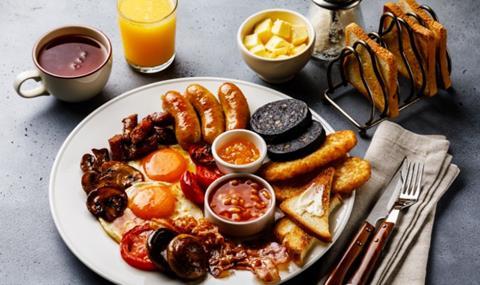 There are still a few 10-seat tables and a couple of category sponsorship opportunities available at the inaugural Transport News Scottish Rewards Presentation Breakfast to be held during Tip-ex Tank-ex, on the morning of Friday 1 October 2021 in the Royal Hall, Harrogate, adjacent to the Show.The gala event commences at 8.45 for 9.30am with teas and coffee available on arrival, then it's into the unique Victorian auditorium for a 'Full Yorkshire' breakfast.
During the morning's busy programme, there will be 15 award presentations interspersed with a Top Table Draw with a £100 voucher for everyone at the lucky table, a raffle on behalf of industry charity Transaid and there will be a comedy spot to bring a bit of banter to the proceedings which will also include a prominent industry speaker, as well as guests taking part in choosing the Northern Livery of the Year from three finalists.
The event is scheduled to finish around 11.45am after which guests can then take the opportunity to visit the Show.
For further information please contact alistair.vallance@roadtransport.com or phone 01355 279077