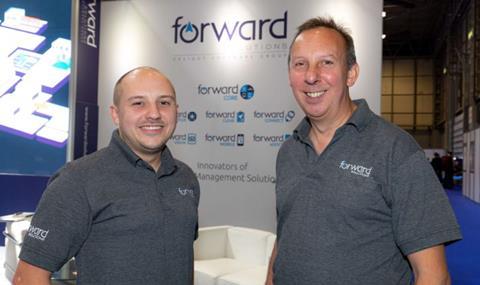 Technology firm Forward Solutions has added transport specialists Chris Wood and Scott Manning to its team.
The freight software development company, which provides IT systems for multimodal players across air, sea, road and rail freight, has taken on Wood and Manning as customer success managers.
Wood previously worked as an IT manager for UK and European road freight specialists International Forwarding, for 14 years, whilst Manning, who is based in Kent and will support the company's southern customers, previously worked at logistics firm Europa Worldwide Group.
Wood, who is based at Forward Solutions' Nottingham headquarters, said: "It's a great opportunity to join the team during this exciting time and I'm looking forward to helping customers to utilise our software.
"It's a dynamic time to be in the industry; there has been a massive growth in the supply chain and a wider shift towards using technology, and these trends aren't slowing down. I'm in an ideal place to support both our existing customers and our newer ones."
Manning added: "Forward Solutions is in a wonderful position, with a growing customer base and innovative technology, I wanted to become a part of the team.
"My new role involves talking with our customers, either helping them get full usage out of our software or if they have a unique requirement, I will relay it back to our development team.
"I'm extremely proud to have the opportunity to work with such a forward-thinking software provider with huge aspirations who is continually moving ahead within our sector."
Richard Litchfield, MD at Forward Solutions, said: "Having both Chris and Scott join our team is great. The company is always moving forward and expanding so having two experts join us has helped us to continue to deliver fantastic support to our customers.
"Our business is expanding, and we've spent a lot investing in our software to keep up with the increase in the markets demand. We recently made our biggest financial investment to keep up to date with the latest technology."