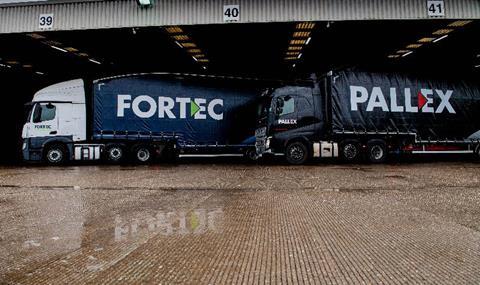 Fortec has introduced a shareholder model for members, giving them an equal say in how the pallet network is run.
It said 50% of its independent hauliers have so far signed up.
One, Devereux Transport, is now a shareholder in the Watford Gap area, alongside Welsh hauliers Grand Prix Express and Celtic Couriers, and Channel Seaways – which specialises in pallet delivery to the Channel Islands.
Others include Allen Logistics, Bridgetime Transport, East Midlands-based B Taylor and Sons and LHT Logistics.
Read more
The shareholder model has been introduced following Fortec Distribution Network's acquisition by Pall-Ex Group in 2020.
Kevin Buchanan, chief executive at Pall-Ex Group, said: "Our shareholders are longstanding members of our network and our mutual commitment will support our collective growth within new markets.
"We have opportunities for new members to join our network and support Fortec in key regional areas, including Scotland, while growing and diversifying their own haulage operation."
Robbie Evans, founder and MD at Bridgetime Transport, said: "Our position as a transport company is strengthened by our shareholder membership, as we are even more invested in the day-to-day running of Fortec and in its future."