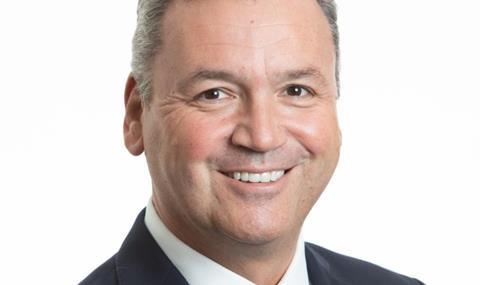 Menzies Distribution is continuing its drive for growth with the appointment of former Asda chief executive Andy Clarke.
The appointment, which closely follows the firm's recent acquisition of Bibby Distribution, sees Clarke join the company as non-executive chairman.
Clarke is the former president and chief executive of Asda, bringing to the Menzies board more than 25 years' experience of driving performance improvement in multi-channel international businesses.
Under Clarke's leadership, between 2010 to 2016, Asda reached the number two position in the UK grocery market, with its George clothing operation becoming the highest volume clothing brand in the UK.
In his earlier career, Andy held roles at William Morrison Supermarkets, Matalan and Iceland, as well as working with strategy consultants McKinsey & Partners.
Read more
Since stepping down from Asda, Clarke has developed a portfolio career. He is currently chairman of operational performance specialist Newton Europe, chairman of Leeds-Bradford Airport, chairman of independent pharmaceutical company Immodulon Therapeutics, chairman of retail technology business Spoon Guru and advisor to food supplier Albert Bartlett.
Clarke is also an advocate for plastics reform and an advisor to A Plastic Planet.
Greg Michael, chief executive of Menzies, said: "Andy is an influential figure in British business and I am delighted to welcome him to the Menzies board.
"His breadth of experience as a chairman, as well as a superb track record in several sectors relevant to Menzies, will be invaluable as we enter the next phase of our ambitious plan for growth."
Clarke added: "I'm excited to be joining Menzies at such an exciting stage of its journey. I look forward to working closely with Greg and the senior team as Menzies capitalises on the many compelling opportunities ahead to cement its position as a major force in UK logistics."
Aidan Robson, partner of Endless LLP, Menzies' majority shareholder, said: "We are delighted to welcome Andy Clarke to the Menzies board. At a time when Covid-19 has redefined the importance of logistics in the UK, his strong experience across retail and multi-channel businesses will help support Menzies to deliver its growth aspirations through both organic expansion and acquisition."