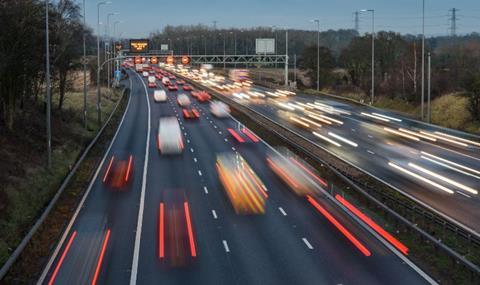 An influential group of MPs has warned the government it risks sleepwalking into another supply chain crisis after it rejected many of its recommendations to "level up" logistics.
The transport select committee (TSC) said its road freight supply chain report urged the government to overhaul the sector and ensure it became more robust and resilient to the unprecedented stresses it has endured in previous years.
The TSC said that with Christmas now just weeks away, the government's approach was unlikely to prevent the periodic disruption seen in recent years.
Its inquiry and subsequent report were prompted by the failure of the logistics sector to supply essential goods to the UK's supermarkets, petrol station forecourts and other marketplaces.
In particular, the TSC said large retailers, online service giants and fuel firms should step up and take a major role in delivering improved standards and that the introduction of a levy could improve compliance.
But in its response, the government appeared to reject the idea: "Taxes are a matter for HM Treasury and all taxes are kept under review," it said.
"The government has already taken extensive action to improve standards and resilience in the supply chain, most notably the 33 measures that have been implemented to tackle the HGV driver shortage."
The TSC said the government's response to the report was disappointing and lacked vision.
Huw Merriman MP, TSC chair, said: "Without a new approach, the government risks sleepwalking into another supply chain crisis.
"We have watched a sector struggling with recruitment and retention. Drivers are retiring and not enough is being done to recruit a younger and more diverse workforce.
"Only a radical overhaul, with government taking the shackles off planning restraints and incentivising industry to invest, will see more people consider HGV driving as a good career."
Merriman added: "It's time to shift the bill to those who make the largest profits.