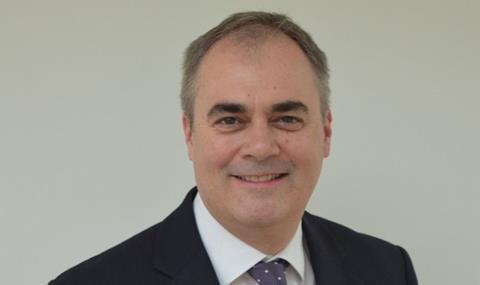 Steve Gill (pictured) has been recruited as director of First Hydrogen and chief executive officer of its automotive division.
Gill's appointment is aimed at strengthening the UK business team and is part of a wider company strategy to become a leading designer and manufacturer of zero-emission, long-range hydrogen-powered utility vehicles.
In his new role Gill will oversee the development of First Hydrogen's light and medium commercial vehicle (LCV) business and manage the development and build out of hydrogen refuelling stations, under the organisation's NETZEROH2 subsidiary, with consultants FEV Group.
He is also currently developing and constructing the company's two MAN hydrogen fuel cell road demonstrators with AVL Powertrain UK and Ballard Power Systems.
Gill was previously director of power engineering at Ford in Europe, where he led a team of 2,000 engineers throughout the UK, Germany and Turkey and sat as a board member of Ford Technologies.
He spent 19 years with Ford Motor Company, leading strategic programmes delivering innovative technology into volume production for Ford and its partners, including Jaguar Land-Rover and the PSA Groupe (Peugeot/Citroen).
Since 2019, Gill has worked as an automotive consultant with leading businesses including a consultant director to powertrain engineering consultancy AVL Powertrain, the UK Automotive Council and Britishvolt.
Balraj Mann, chairman and chief executive of parent group First Hydrogen Corp, said: "Steve brings a wealth of experience in the powertrain business for Ford Motor Company, which will prove invaluable for the development and manufacture of our light and medium commercial vehicles.
"His connections and understanding of this sector will drive business growth and support fleet and logistics customers to invest in reliable, zero-emissions vehicles with a fully supportive infrastructure."
Gill added: "It's an exciting time to join First Hydrogen, especially as hydrogen-power is rapidly garnering support from private sector and governments alike.
"Achieving zero emissions targets has never been higher on corporate agendas and, for the operators of utility vehicles, hydrogen fuel offers a viable alternative to electric vehicles, which are currently unable to provide the range and refuelling speeds this market demands.
"It's a privilege to work alongside world-renowned experts and lead the company's development of our first vehicles and their roll out in the near future."