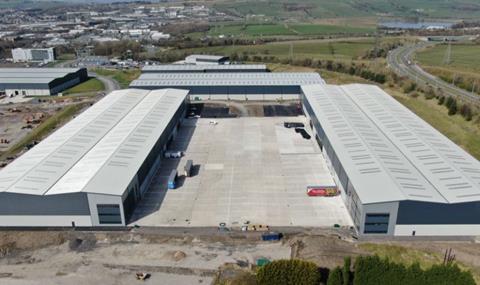 Fagan & Whalley's growth plans continue apace, with the logistics company intending to expand into additional warehousing space this spring.
Three years after the opening of its warehouse at Burnley Bridge, the company has now acquired 200,000sq ft of warehouse and distribution facilities at Frontier Park in Blackburn, which it said was "part of a wider business plan to expand the services on offer and welcome new clients on board".
Sam Fagan, Fagan & Whalley business strategy director, said: "When reviewing our performance for the past 12 months, it soon came to light that both our warehousing and cross-dock operations have been operating at capacity for some time."
The plan is being put into operation following a company restructure earlier this year, with its board of directors growing to six people to facilitate its growth strategy.
Read more
The company said new and existing clients were already scheduled to move stock into the Blackburn site and it would be installing VNA and wide aisle pallet racking to ensure the depot remained flexible for changing customer requirements.
"The decision to take on the site at Burnley Bridge was absolutely vital for us to make," Fagan said.
"It came at a time when we had reached a real turning point as a business.
"Seeing demand for warehousing space increase amongst our clients, our development at Burnley Bridge made it possible for us to further develop the comprehensive end-to-end logistics package on offer, whilst also allowing us to expand our added value services."