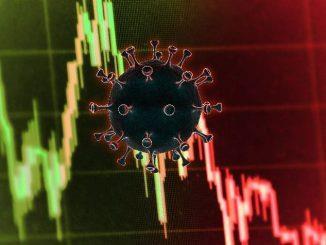 EV Downton, formerly known as CM Downton, saw losses deepen to £3.7m in 2020 as the company battled with the impact of Covid-19 pandemic lockdowns, according to its latest financial results.
The Gloucestershire-based haulier, which is part of EV Cargo, employs 1,345 staff and has operating licences for a fleet of 744 trucks and 1,451 trailers.
The company's results to 31 December 2020 reveal that it delivered £105.4m in revenue over the period, compared to a turnover of £56.4m in the previous six months to 31 December 2019, representing an annualised fall of 6.6%.
Pre-tax losses came in at £3.7m, compared to a loss of £1.9m over the previous six months. Net assets also fell by 10.6%, on an annualised basis, from £28.3m to £25.3m.
These latest results are in stark contrast to EV Downton's previous full set of annual results for the year ending 30 June 2019, when the haulier, which was bought by EV Cargo owner, EmergeVest in 2018, made a pre-tax profit of £2.17m.
Following the acquisition the company, then known as CM Downton, became part of EV Cargo group, which included Palletforce, Adjuno, Allport Cargo Services, Jigsaw, and NFT.
The publication of EV Downton's latest results closely follows the resignation of MD Zac Brown and finance director Ben James in November last year, as part of a major management restructuring at EV Cargo.
Read more
Andy Humpherson, who heads up EV Cargo Solutions, formerly know as Jigsaw, is now responsible for EV Downton.
The strategic report to the firm's latest annual results attributes the losses to the impact of the pandemic, which created a "difficult" second quarter in 2020 and saw the company breach its EBITDA covenant contained within the senior bank facility.
The report added: "In December 2020 the senior lender agreed a formal waiver to these historical breaches and amended the facility agreement and obligations of the borrower. These restated terms will enable the business to meet future covenants on an ongoing basis."
Despite these setbacks the report states the directors are "confident" that the company can withstand any ongoing adverse impact on revenue for "at least the next 12 months".
It adds that going forward EV Downton is continuing to build a diverse customer portfolio and by a "limited use of agency drivers" is providing a flexible service to deal with peaks and troughs in demand.
EV Downton's results come as reports emerged recently that EmergeVest is considering the sale of EV Cargo, following rising investor interest in the logistics sector, spurred by the surge in e-commerce during the pandemic.
Emergevest has declined to comment on the claims.