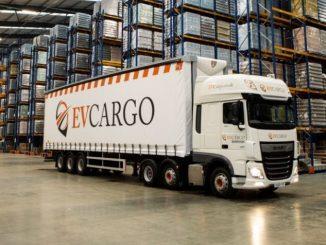 EV Cargo is extending its investment in China with the expansion of its office network, the opening of a new e-commerce fulfilment centre and the appointment of a new vice president of commercial for Greater China.
EV Cargo has expanded its air and sea freight office network in China with the recent opening of new branches in Shanghai, Ningbo and Qingdao, adding to its existing footprint in Shenzhen and Hong Kong.
The development sees EV Cargo extend its global network of owned offices and warehouses to over 85 locations across 25 countries.
The three new offices, along with their CFS warehouses, provide directly managed air and sea freight services to and from North and Central China, including consolidation and groupage services, all powered by EV Cargo people and systems.
EV Cargo also launched its newly enhanced China e-commerce capability with the opening of a new e-commerce fulfilment centre in Hangzhou, which forms part of its integrated door-to-door service for international brands selling online in China.
The new operations will be fully integrated within EV Cargo's substantial logistics execution platforms in the UK and Europe, and its rapidly developing platform across Asia.
Read more
The new offices were opened by EV Cargo chief strategy officer Simon Pearson and Barry Ng, MD, Greater China.
EV Cargo has also appointed industry veteran Jason Lin as vice president of commercial, Greater China - the latest in a string of high-level hires across Asia.
With over 40 years' experience in global freight transportation, supply chain management and e-commerce, Lin will play a key role in EV Cargo's continuing expansion in China with a focus on strengthening commercial relationships with freight carriers and developing its ocean freight and e-commerce proposition to customers.
Simon Pearson, EV Cargo chief strategy officer, said: "The expansion of our own dedicated platform in China fulfils another key milestone in the development of our global network, enabling EV Cargo to best serve the diverse supply chain needs of our many customers worldwide.
"Putting our customers at the heart of our China growth strategy, these investments highlight the advantages of EV Cargo people and EV Cargo systems directly managing our customers' air and sea freight shipments door-to-door.
"Meanwhile our Hangzhou e-commerce fulfilment centre forms part of our integrated end-to-end service for international brands selling online in China and represents another milestone in the development of our logistics execution platform serving the China market."