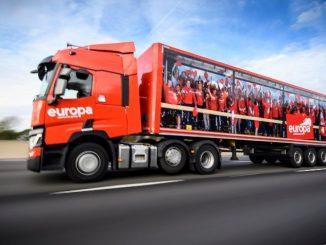 Europa Road has created a new team to support its customs product launched last year, Europa FLOW.
The product is designed to minimise post-Brexit transit time delays and circumvents delays created by the need to contact importers prior to delivery, to agree terms and collect VAT and duty.
It has now appointed a national branch customs compliance manager, John Fairfield, along with 12 branch supervisors who will join its network of branches across the UK.
"The decision to further expand our Europa Road team, with the appointment of a national customs compliance manager and customs supervisors, means that both Europa and our customers will be in the strongest position possible for the changes."
Europa Road's network trunks into Europa's Dartford 1Hub, where freight connects with daily, direct services to 30 continental hubs, transporting over 45,000 consignments each month with over 2,000 daily collections and deliveries.