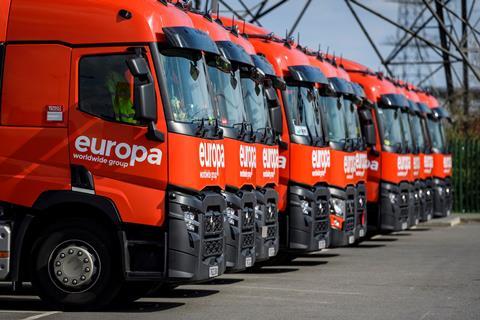 Europa Road has replaced several legacy systems in its 53 truck and 260 trailer domestic fleet with Microlise, which it said would boost efficiency and increase traceability.
The telematics and fleet management solution also gives the company guides for suitable conditions, real-time telematics, driver scoring metrics, and a four-camera platform for incident management.
Europa said all of these were integral to its ambition of achieving earned recognition status.
Malcolm Castle, General Manager for Domestic Transport at Europa Road, commented: "Integrating Microlise technology into our fleet operations demonstrates our ongoing commitment and investment in both driver and vehicle standards.
"This software is best in-class technology and helps to provide enhanced safety and efficiency for both our drivers on the road, and our operations team.
"We are committed to rewarding drivers for their adherence to safety and efficient fuel usage, and with this platform we can continue to recognise those that are going above and beyond."