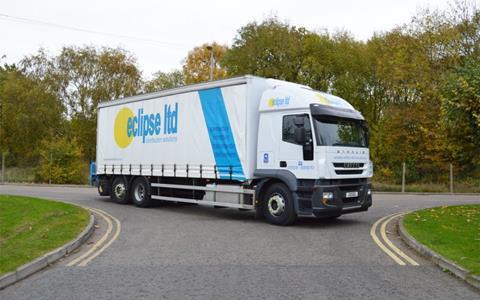 Loughborough-based haulage and logistics firm Eclipse Distribution has been snapped up by a private equity firm on the lookout for more hauliers to acquire.
Winch & Co said the purchase of Eclipse, which runs more than 40 HGVs out of four operating centres, "outlines its latest investment mandate to find logistics and distribution businesses by which it will grow its group".
David Ash, former owner of Eclipse Distribution said: "The new owners have their own vision for Eclipse and the haulage sector.
"I look forward to seeing how far they take the business."
The haulier has been operating for 20 years and as well as holding O-licences in the East and North East regions for bases in Newark, Nottingham and Coalville, as well as Loughborough, it also operates a fleet of vans.
Shaun Swinburn, operations director at Winch & Co said: "It's been several months in the making, but we are happy with what we have bought, and succession planning was already in place.
"The business is very clean and has proven to be the perfect platform for what we plan to build."
The investment firm added that it had appointed a new MD to the haulage company and was already in various stages of discussion with other distribution businesses of a similar size.