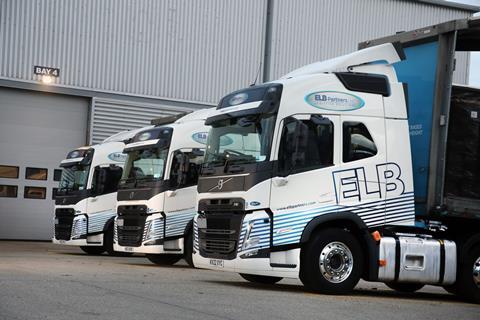 ELB Partners in Croydon is on the hunt for its next HGV recruit after launching its 2023 driver training scheme.
It is currently accepting applications for its HGV scheme, which will see the successful applicant train to become a fully qualified professional driver over the course of the year, starting with van driving and working their way up to their Class 1 licence.
The haulier said it was committed to training and fully funding the next generation of lorry drivers to overcome local driver shortages and had teamed up with EP Training Services to achieve this.
It has already trained up three new drivers in the last 12 months.
Read more
Peter Eason, MD at ELB Partners, said: "We are fully committed to helping potential HGV drivers reach their full potential with the right training and support.
"Our training scheme provides us with the opportunity to recruit someone who has the right attitude and enthusiasm for the role and is willing to work hard to gain the correct skills and experience.
"Over the years, we've met a lot of would-be HGV drivers with huge potential, but they have been unable to invest in training due to having no guaranteed job."
Eason added: "Many firms also require qualified HGV drivers to have at least two years' experience on the road, which is another significant barrier, especially for young people who are just starting out in their careers."