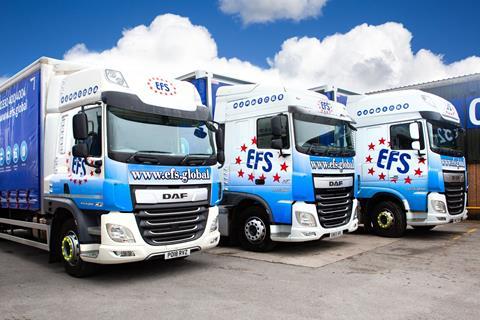 Haulage and logistics firm Austin Wilkinson, based in Atherton, Greater Manchester, has become the latest acquisition for EFS Global, as it continues its growth strategy across the UK.
Mark Jones, MD of EFS Global, said: "Austin Wilkinson is a much respected name so we are pleased to welcome them to the EFS group of companies.
"I'm sure it will be a positive acquisition as we continue to grow."
The sum was not disclosed.
Read more
EFS now has 13 depots and offices across the country and operates its own UK and European road freight fleet, whilst also facilitating a range of worldwide import and export services.
It said turnover had grown to £67m and gross profit was £12m.
This latest deal follows a raft of recent acquisitions, including freight forwarder AFI (UK) earlier this month.
Over the last few years it has also purchased Red Scar Tyres, CS Brunt, Horizon Distribution, pallet distribution firms Euro Tran Despatch and Euro SDB; JRS Traction, Caistor Distribution and FWD Freight Services.