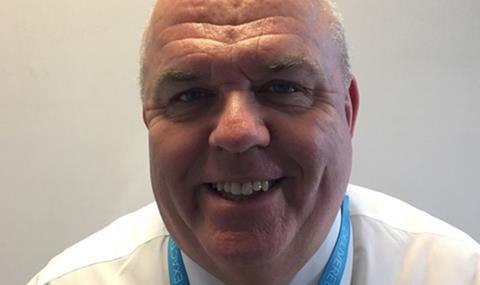 DX chief executive Lloyd Dunn has resigned with immediate effect, the parcels and logistics company announced today (6 September).
In a Stock Exchange announcement the group said it has begun the search for a replacement and will consider both internal and external candidates.
Until the new appointment is made, the group said its two divisional directors, Paul Ibbetson, who heads up DX Freight and Martin Illidge, who leads DX Express, will report directly to the board.
In addition, DX chairman Ron Series will return to his role as executive chairman until a new appointment is made.
Dunn's resignation comes as DX Group prepares to release the findings of a corporate governance inquiry by its audit and risk committee and its long overdue audited accounts for the year to 3 July 2021. The group has pledged to release both by 30 September.
News of the inquiry emerged in December last year when the group announced that its auditor Grant Thornton could not sign off DX's 2021 accounts as there was an ongoing internal investigation into a "corporate governance inquiry" at DX.
Read more
The delay resulted in DX's shares on AIM being suspended in January this year. Shortly after Grant Thornton resigned as auditor, citing concerns about "actual or potential breaches of the law and/or regulations" by DX or DX employees; the performance of the investigation and the corporate governance inquiry; concerns about the "action" taken by DX in response to the evidence generated by the investigation and inquiry; and the "provision of inaccurate information", which Grant Thornton believed "did not give a full picture of the scale and seriousness of the facts".
The auditor's resignation came just days after the resignation of DX non-executive directors Ian Gray and Paul Goodson.
In June the company hired auditor PKF Littlejohn and gained an extension to the 5 July deadline, by which it had to deliver its audited annual accounts, to 30 September.
Under AIM Rule 41, failure to meet the new deadline could see DX Group forced to quit trading on AIM.
Despite having the shadow of the inquiry over it, DX has continued to make progress. In a trading update in July, it said revenue for the year ending 2 July 2022 would be 11% ahead of last year, with its overall performance expected to be significantly ahead of management targets.
In its report to the Stock Exchange today, it said the board expects to deliver a "further improved performance" in the new financial year to 1 July 2023.
The group added that Dunn remains interested in 62,791,594 DX ordinary shares, representing 10.95% of the company's total voting rights.