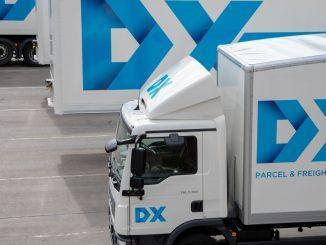 DX Group said chairman Ronald Series had purchased 88,500 ordinary shares after the company said it was not in a position to publish its audited accounts due to an internal investigation.
The group is set to have its shares suspended in the New Year following the delay to the release of its results.
The parcel freight, courier and logistics service said Series had bought the shares of one penny each at an average price of 21.96 pence per ordinary share.
Following the transaction, the chairman now has a total beneficial holding of 2,434,294 ordinary shares, representing 0.42% of the share capital.
Earlier this week, DX said in a statement that its audit and risk committee had "recently raised a corporate governance inquiry relating to an internal investigation commenced during the financial year ended 3 July 2021.
Read more
"The inquiry has yet to be concluded, and the process will delay the completion of the audit, but will be expedited as quickly as possible," it said.
DX added that since it did not expect the annual report to be published by 2 January 2022, "trading in the company's ordinary shares will be suspended in accordance with AIM rule 19 on 4 January 2022".
Suspension from trading will be lifted with the publication of the annual report.
Chief executive Lloyd Dunn and DX Freight MD Paul Ibbetson earlier exercised their confidence in the company with the purchase of shares worth a combined total of over £115,000.
Dunn bought 529,801 ordinary shares at an average price of 18.18 pence, giving him in total a 10.95% of the company's issued share capital, whilst Ibbetson purchased a 109,970 ordinary shares at the same price, giving him a total of 0.09% of the company's issued share capital.