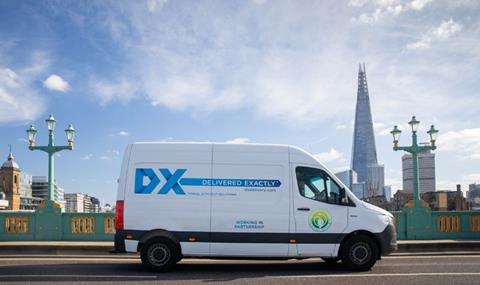 DX Express has launched an initiative with Silva Brothers to start using electric vehicles for its London parcel deliveries.
Beginning with an initial 20 EVs, the vehicles will provide support for DX's growing parcels operation.
The fleet is anticipated to deliver approximately 750,000 parcels in its first full year of operation.
The London initiative is the latest step in the group's plans to increase the use of electric vehicles within its overall fleet.
Read more
It follows DX's recent announcement that it is acquiring a fleet of electric vehicles for its DX freight division to use in its delivery and logistics partnership with IKEA.
Martin Illidge, DX Express MD, said: "We are delighted to have launched our first electric vans for our parcels operation business with Silva Brothers, one of our key final-mile partners in London.
"The growth of the parcels service is a major focus for the DX Express division, and we are now pleased to offer our customers this more environmentally-friendly approach to our highly secure, next-day delivery service."