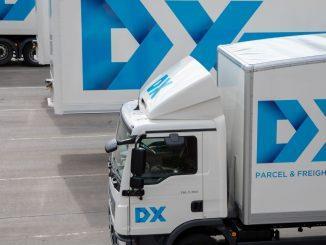 Parcel delivery specialist DX has added over 300 new vehicles to its delivery fleet as part of major plans to make the company the market leader in its sector.
This is the latest step in DX's major investment programme into sites, technology and equipment, which aims to drive growth throughout the business.
The order gives DX a total fleet of over 900 vehicles, which are all liveried with DX branding. They include over 120 trucks, 50 tractor units, 50 trailers and 150 vans, of which 65 are bespoke vehicles for carrying irregular dimension and weight freight.
In addition all DX vehicles are now fitted with advanced telemetry, vehicle camera, and driver comfort and safety technology.
The new additions will serve both of the Group's divisions, DX Freight and DX Express, and are being rolled out across the Group's nationwide network.
Read more
This latest investment follows the opening of six depots since the beginning of 2020, with further depot openings planned this year.
DX is predicting "significant" growth opportunities for both DX Freight and DX Express, the company said this week.
Lloyd Dunn, chief executive officer at DX Group, said: "The addition of over 300 new vehicles is a significant expansion of our fleet, and part of our wider investment programme in the business.
"The new vehicles support our ambitious growth plans, increasing our capacity and operational efficiency in support of our ambitious growth plans.
"We have further investment planned across sites, technology and equipment, and with our aim to set market-leading customer service standards, DX is increasingly being recognised as the premier operator in its markets."