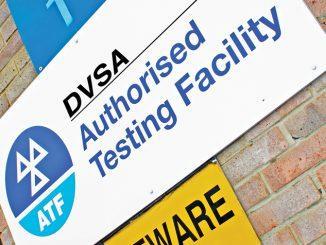 The DVSA is set to increase statutory fees for MOTs and driving tests after a consultation found 68% of respondents in favour of a rise.
The government agency said that to allow time for changes to regulations, the "modest" fee increases will not be introduced until later in 2022.
Most of the DVSA's fees have not increased in over a decade and it said some had even reduced in that time.
It proposed an increase of 1.5% and out of the 2,573 responses it received last year, the majority said the increase was fair.
Many suggested larger fee increases would not be unacceptable.
However, just 3% of responses came from hauliers.
The DVSA said 21% strongly disagreed with the move, with comments including that it was the wrong time to consider increasing fees and also that the current service needed to be improved first.
The DVSA added: "Whilst there was support for the proposed fee increases, many wanted to see a rise in the maximum fee they were allowed to charge for an MOT.
"DVSA will take on board these comments for further consideration."