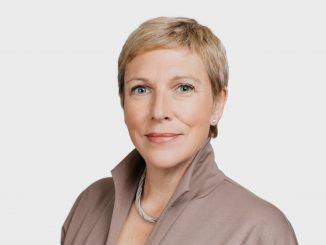 Hauliers and drivers are being urged to respond to a consultation on proposals to overhaul vocational driving requirements and create one test to drive both a rigid and articulated lorry.
As part of government plans announced last month to tackle the HGV driver shortage crisis, the DVSA has now launched a survey into ideas for getting new drivers up and running as quickly as possible.
Its proposals include allowing learner lorry drivers to proceed to take the articulated HGV driver practical test without needing to pass their rigid lorry test first.
Read more
The consultation also looks at allowing private sector trainers to examine drivers for off-road manoeuvres in the HGV driving test.
Launching the consultation, transport minister Baroness Vere (pictured) said: "The proposals in this consultation are not only about the need to free up more examiner capacity but also how we can streamline the stages of tests needed and the content of trailer testing.
"This will benefit the speed at which drivers gain their licence entitlement, allow more focus on driving skills actually needed with more flexibility than at present and reduce unnecessary barriers in the progress of becoming qualified."
The industry can respond to the plans up to 7 September. The consultation can be found here: https://www.gov.uk/government/consultations/changes-to-hgv-and-bus-driving-tests-and-allowing-car-drivers-to-tow-a-trailer-without-an-extra-test