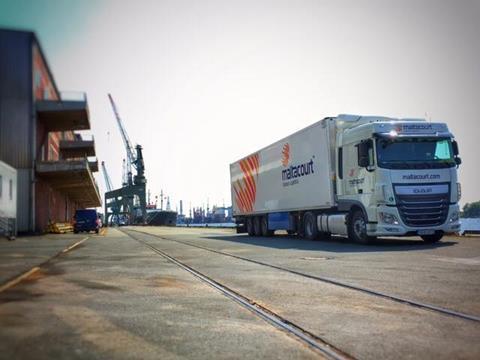 Dutch multinational Janssen Group is continuing its drive into the UK market with the acquisition of Maltacourt Global Logistics.
This is Janssen's second acquisition in the UK logistics sector this year, following its takeover of Norman Global Logistics in March.
Announcing the deal today (27 June), Janssen Group described freight forwarding firm Maltacourt as a "highly respected and rapidly growing player" in the UK's freight forwarding industry, adding that the purchase will allow the group to further expand in the UK market.
Runcorn-based Maltacourt has eight strategically located offices across the UK and employs 65 staff. It provides a range of logistics services under its brands Maltacourt, Mandarin, and Extraordinair and has sites in Runcorn; Heathrow; Manchester; Glasgow; Edinburgh; Birmingham; Leeds and Bradford.
Janssen said the combination of Norman Global Logistics and Maltacourt gives the group "numerous opportunities" for additional growth in the UK in the near future.
The Dutch logistics giant specialises in a range of services, including warehousing & fulfilment, air and ocean freight forwarding, pallet distribution, parcel management solutions, and technical installation services.
It has 27 offices located across The Netherlands, Germany, Belgium, Switzerland, Spain, China, Thailand, Hong Kong, Singapore, and Vietnam,
Rob Linders, Janssen chief executive, said: "We are proud and excited about the acquisition of Maltacourt and the opportunities it presents for our combined business.
"The acquisition of Maltacourt aligns with Janssen's strategic growth plans and underscores our commitment to a strong positioning in the UK,"
"Especially due to post-Brexit complexities, our seamless logistics operation covering both the EU and the UK provides numerous benefits for our clients."
Matt Beech, Maltacourt chairman added: "We are delighted to become part of Janssen, and we strongly believe there is no better fit for our business, culturally or strategically."