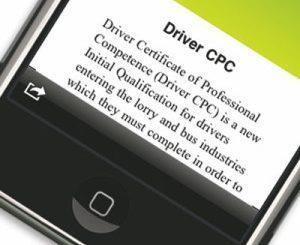 Bite-sized eLearning is seen by operators as a more valuable method of delivering Driver CPC than classroom-based courses, according to a survey of 1,000 haulage firms.
Training provider Road Skills Online (RSO) said the results revealed an "unequivocal response" from the industry to the government that the current professional development regime needed overhauling.
The survey, which remains open until 31 January, was launched at the end of last year as part of RSO's response to the consultation into the future of the Driver CPC.
David Somers, RSO MD, said: "It is quite clear that the people who operate in the logistics and transport sector of the UK want a modern, driver-friendly solution and a modern approach to learning for driver development.
"The benefits of continuous bite sized, and accredited professional development are both accepted and fully established, and it is now incumbent on the DfT and DVSA to enable our professional operators to take advantage of the latest in learning technology to maintain and improve standards."
Read more
Of the survey's respondents so far, 49% had fewer than 50 vehicles and of those with more, 35% had in excess of 150.
Nearly 95% said they were already using eLearning across their wider business and the same proportion agreed that the Driver CPC should be delivered within the normal driver working hours or patterns.
Operators were generally supportive of the professional development, with 59% stating that the Driver CPC made a positive impact to their business.
However, 20% clearly stated that it did not.
Almost two-thirds (65%) said monthly e-Learning modules would be more valuable and have more impact than a single day of classroom training.
The survey can be accessed here