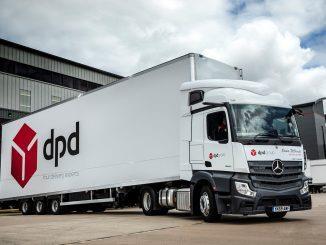 DPD has restarted parcel deliveries to Europe after suspending the service last week.
The move comes as DPD handles the fallout from new post-Brexit customs requirements.
A statement on the company's website said: "We are pleased to confirm that our European Road service is fully operational and available for customers to use our service to Europe, including the Republic of Ireland."
The company suspended the service after being forced to manually process thousands of parcels that had been returned to sender due to missing customs data. It estimated at least 20% of all parcels processed by the service had been returned.
Read more
DPD has also faced challenges with the UK government's New Computerised Transit System (NCTS), which it said had had failed to "meet the company's needs".
The company has been forced to work around the clock with government and customs officials and the NCTS team to sort out the problems.
Last week it told customers it had hoped to resume the service on 13 January but had been forced to extend its suspension due to "additional challenges".
However, after a review of the situation earlier today (15 January), it said European services had now resumed.