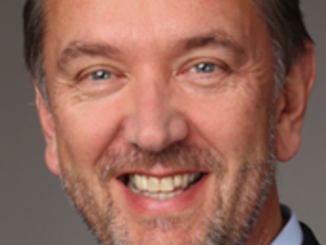 DPD chief executive Dwain McDonald has been dismissed from his job with "immediate effect" after an "internal investigation", according to an internal email to staff.
McDonald's dismissal was revealed on Monday 29 March by Yves Delmas, DPD Europe's chief operating officer.
The email stated: "Following an internal investigation, Dwain McDonald has today left the business with immediate effect."
A DPD spokesman has since confirmed the news to motortransport.co.uk, adding that Delmas will be taking over as interim CEO until a permanent replacement is found.
In January DPD was forced to suspend its parcel deliveries to Europe as it struggled to cope with the fallout from new post-Brexit customs requirements.
The company suspended its Classic European Road Service to Europe after being forced to manually process thousands of parcels that had been returned to senders due to missing customs data. DPD estimated at least 20% of all parcels processed by the service had been returned.
Read more
DPD also faced challenges with the UK government's New Computerised Transit System (NCTS), which it said had failed to "meet the company's needs".
The company said at the time it had worked around the clock with government and customs officials and the NCTS team to sort out the problems.
McDonald, 54, worked for DPD for 33 years, joining as a 22-year-old salesman in 1988. He became chief executive in 2008.
On his LinkedIn biography McDonald states: "I'm the proud CEO of DPD UK. An innovative business leader, I've presided over DPD's extraordinary transformation in recent years, into the UK's fastest growing major parcel delivery company. And we're now the 'delivery company of choice' for the biggest and best-known online retailers."
He points to a host of awards won by DPD during his tenure and "industry firsts" including DPD's Predict one hour delivery window service, real time driver tracking service FollowMyParcel, Precise which allows customers to choose their own delivery window, and the YourDPD app – an integrated delivery app, which currently has over six million users.
DPD UK employs over 13,000 people and operates more than 8,000 vehicles from 68 locations. The company delivers over 250 million parcels a year.
McDonald has yet to respond to a request for comment.