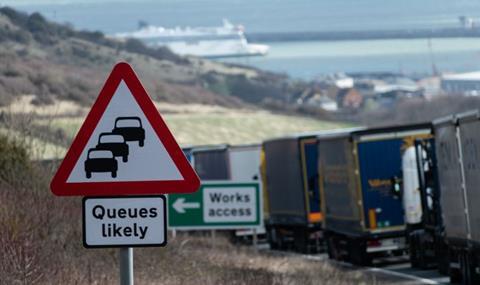 HM Revenue and Customs said problems with its goods vehicle movement service (GVMS) in Dover had been fixed and it expected business as usual from Monday (11 April).
This week, HGVs were forced to queue on the M20 and A20 into the port town as disruption to traffic crossing the channel sparked a week of delays.
Problems began when P&O Ferries services were suspended after it sacked over 800 workers. This was compounded by two DFDS ferries being taken out of service for technical reasons. To add to hauliers' woes, HMRC confirmed its GVMS system, introduced to cope with the additional burden of customs controls created by Brexit, had suffered an outage.
However, on Friday (8 April) an HMRC spokesman said: "Following an outage last week, we have successfully made changes to the HMRC network to allow availability of the GVMS.
"Contingencies will remain in place over the weekend to continue to ensure the movement of goods and allow continued testing."
The spokesman added: "From Monday midday, goods movement references will be required for all movements using GVMS."