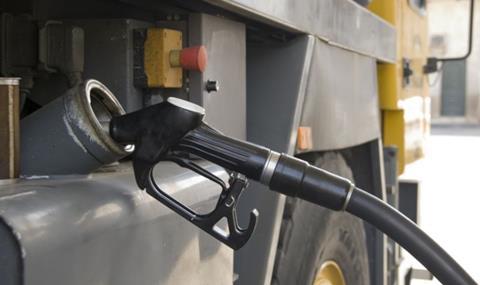 Diesel prices could go as high as £3 a litre and could even be rationed as a result of Russia's invasion of Ukraine, according to energy experts.
The warning was made at a Treasury Select Committee hearing this week into the impact of economic sanctions on Russia on energy prices and the UK economy.
Leading economics and energy analysts warned that diesel prices could double from current prices.
According to the latest figures from data firm Experian Catalist, the average cost of a litre of petrol on 13 March rose to almost £1.64, while diesel was up at £1.73 with prices continuing to rise as the war in the Ukraine continues.
Whilst the UK received only around 18% of diesel imports from Russia in 2020, the impact of sanctions will still be significant on diesel prices, the committee was told, particularly if the situation in the Ukraine worsens.
Nathan Piper, head of oil and gas research at Investec, said: "We are in the lull before the storm - if more stringent sanctions are imposed, the price of diesel will rise up a lot."
He added: "The point about diesel is we are a net importer – diesel runs the world and that is the one we are most exposed to in terms of sharp price rises."
Dr Amrita Sen, chief oil analyst at the research consultancy Energy Aspects, said that a rise in diesel to £3 was "definitely in the realms of possibility" because "there is a lot of trucking" and heavy industry that rely on diesel and these sectors do not have the flexibility of consumers to cut their consumption of diesel.
She warned that the UK could follow Germany's example and ration diesel in the near future. Germany will begin rationing diesel at the end of this month.
Read more
Dr Sen added: "We may need government to step in and mandate those cuts so we can refill storage to give us a buffer for the winter," warning that it will be industry that takes the brunt of any rationing.
One route open to the Chancellor would be to cut fuel duty, Piper suggested. Currently fuel duty is levied at a flat rate of 57.95p per litre for both petrol and diesel, while VAT at 20% is then charged on both the product price and the duty.
Pallet-Track's chief executive Caroline Green echoed Piper's view this week, calling for a cut to fuel duty and a delay in the introduction of the new red diesel rules to offset record prices at the pumps.
Green said the increase in VAT collected by the government driven by the rise in fuel prices meant there was flexibility for a duty cut – and that it was already "too high" at 57.95p per litre.
The Association of Pallet Networks (APN) is also calling for a fuel duty freeze as well as a pause on VAT on fuel for hauliers, whilst RHA wants fuel duty frozen for two years and the red diesel rule changes delayed by 12 months.
"The duty is 57.95p per litre at the moment – yes, it might be frozen, but it is already too high," she said.
"If net diesel prices are £1.45 per litre and were 80p pre-pandemic, that means VAT has gone up from 16p to 29p on every litre sold – a huge uplift which goes straight to the government.
She added: "If you are a haulier travelling from Scotland to England, it could be the difference between making money and losing money on your trip.
"Fuel is typically a third of a haulier's costs. Then you factor in labour costs, which have gone up between 20% to 30%, plus HGV costs have gone up – it's layering up costs, like a double whammy on top of a double whammy."