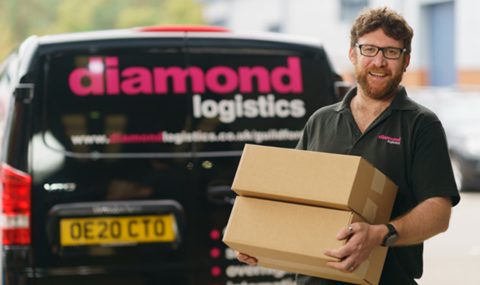 Diamond Logistics has secured a £2.5m investment, which it said would be used to develop its platform Despatchlab and capitalise on the demand it has experienced due to the UK lockdowns.
The Surrey-based delivery and fulfilment firm said consumers were now demanding same and next-day deliveries more frequently thanks to an e-commerce boom and its one-stop logistics platform would support them in this growing requirement.
The funding comes from asset manager BOOST&Co.
Read more
Kate Lester, Diamond Logistics founder and CE, said: "BOOST&Co is a good partner for Diamond Logistics as its team is entrepreneurial and visionary.
"The team has supported our vision for the future of same-day fulfilment and embraced the opportunity that Despatchlab provides, not just for our own network, but vertical markets such as retail too.
"This supports also allows us to retain our independence, with 95% of equity still owned by myself and our team."