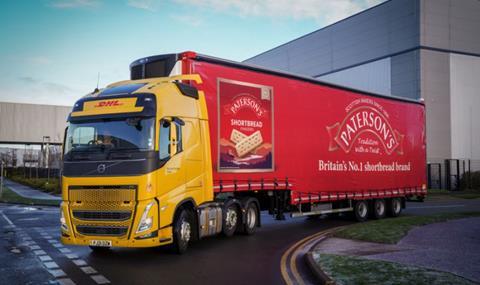 DHL Supply Chain has added 32 new temperature-controlled trailers to its Burton's Biscuits fleet, each fitted with Carrier Transicold Vector HE 19 units.
The new units were specified by DHL and will support its GoGreen plan with fuel and energy savings and increase the efficiency of the Burton's Biscuits operation.
The 32 new units replace older assets and combine all-electric technology with a new multi-speed engine design, which delivers up to 30% fuel savings over the previous model.
The system's fully hermetic scroll compressor and economiser provide a 40% increase in refrigeration capacity during temperature pull-down, as well as a 50% reduction in refrigerant escape, saving energy across the renewed fleet.
When plugged into the electrical grid on standby, the new system is also 19% more efficient, translating into reduced diesel, maintenance and electricity costs. In addition, the units significantly reduce sound pollution.
Read more
DHL Supply Chain, which is a long-term strategic partner of Burton's Biscuits, will operate the new trailers from Burton's Biscuits sites in Llantarnam, South Wales and its central distribution hub in Liverpool, delivering across the UK.
Bob Naylor, vice president of core transport at DHL Supply Chain, said: We are committed to continually improving the service we provide to our customers, investing in innovative solutions and enhancing operations for their benefit.
"By introducing these new units into the Burton's Biscuits fleet, we're supporting both our internal sustainability agenda and that of the customer through reducing fuel consumption, with 30% savings."
Des Bull, customer supply chain director at FBC Companies which owns Burton's Biscuits, added: "As a business we are always looking at how we can limit our environmental footprint in our operations, and the diesel and energy savings our fleet is making by replacing existing trailers with these new models is one of the steps forward towards this.
"The new units also deliver strong efficiency benefits, particularly in their improved cooling capacity, and we're delighted by the advancements they're providing."