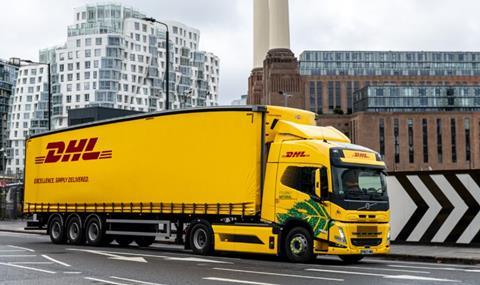 DHL Supply Chain is offering all its employees support for their physical and mental health and wellbeing needs via a cloud-based online platform.
The Wellness Cloud is a staff benefits platform providing support for health and wellbeing, including pregnancy, parenting, fertility, neurodiversity, mental health, menopause, sleep, bereavement, and financial wellbeing.
DHL said the platform gave support via recorded talks, live Q&As, classes, workshops and written guides and its employees would have access to free online antenatal classes, baby and toddler classes and virtual drop-in clinics with antenatal specialists and an infant and child sleep expert.
Staff also had the opportunity to arrange a one-to-one consultation with a specialist in fertility, parenting or menopause.
In addition, DHL has also extended paid maternity, paternity and adoption leave and it has now introduced paid leave for miscarriage or baby loss.
Nicki Hay, DHL Supply Chain SVP HR, said: "At DHL, employee wellbeing is a priority and we're proud to be investing in our colleagues' health and happiness.
"Challenges in recent years, particularly the pandemic and cost of living crisis, are impacting the wellbeing of many people so it's important to continually update and improve our benefits provision."