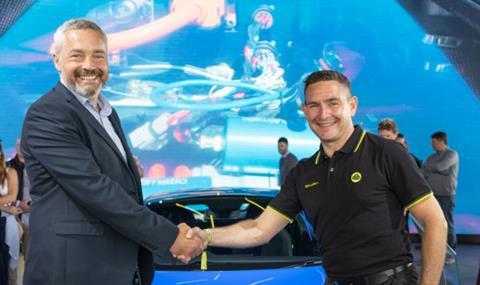 DHL Supply Chain has won a five-year deal with sportscar maker Lotus Cars to manage warehousing and transport operations for production of the firm's Emira sportscar.
Operations will start next month with DHL Supply Chain taking responsibility for planning all inbound logistics movements, including global collection and tracking of parts, inventory management, picking, kitting and sequencing of products.
It will also transport parts from its warehouse to the Lotus Advanced Performance Centre and headquarters in Hethel in Norfolk.
Read more
Mike Bristow, MD of manufacturing logistics UK&I at DHL Supply Chain, said: "Lotus Cars is an iconic British brand with a strong heritage and an exciting future ahead.
"We're proud to be working in close partnership to develop an agile and resilient supply chain, delivered by a passionate team who are committed to its long-term success."
News of the deal follows Lotus' recently announced plans to invest £100m in the UK, which includes two new production halls at the Lotus Advanced Performance Centre, one of which is home to the production of the Emira sportscar.