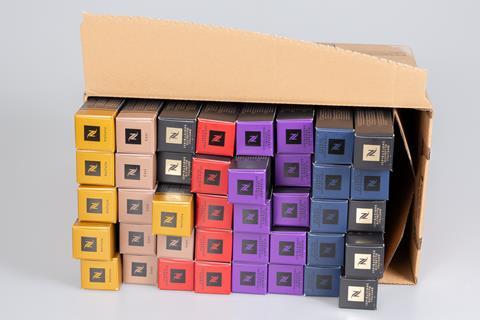 DHL Supply Chain is to provide Nestlé Nespresso with logistics and fulfilment services in the UK and Republic of Ireland for the first time.
From the first quarter of 2023, DHL will handle all warehousing across Nespresso's e-commerce and its network of retail boutiques in the UK and Ireland.
The UK operation will be based in a dedicated omnichannel facility in Coventry and is expected to handle six million orders a year. The Irish operation will be based in Dublin.
The logistics giant also has existing partnerships with Nespresso in Italy, Brazil, Malaysia and Taiwan.
Read more
Saul Resnick, chief executive of DHL Supply Chain UK&I, said: "Having successfully supported Nespresso in some of its key markets since 2014, we're delighted to be extending our relationship to cover the UK and Ireland for the first time.
"Today's news is a great vote of confidence in our people and the quality of our logistics and e-fulfilment service provided globally over the past eight years. We look forward to further building on this great partnership."
Jan Süßmeir, customer care and services director at Nespresso UK & ROI, added: "With their warehousing expertise, innovative automation technology and a strong focus on delivering sustainable operations and services, DHL is the ideal supply chain partner for Nespresso UK & Ireland.
"Together, we will deliver on Nespresso's ambitions to further build our premium quality of service and achieve joint success."