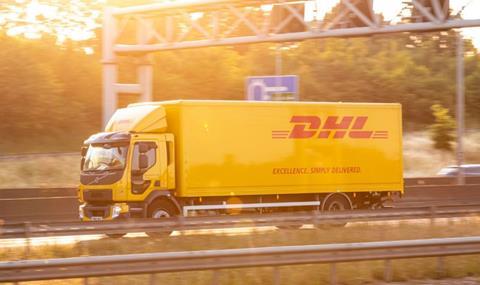 HGV drivers employed at DHL's Crick site in Northampton have gained union recognition after the supply chain firm entered into an agreement with Unite.
Around 45 drivers at the DIDC2 site in Celtic Way are employed to deliver cans produced by Ardagh to brewers in the UK, as well as a large number of soft drink producers, including Coca Cola.
Unite said it was approached by the drivers in January about "a number of workplace issues" and it then sought a voluntary recognition agreement, which was finally signed by both sides last week.
Unite general secretary Sharon Graham said: "This is a significant deal for our members on the DHL contract who will now have Unite watching their backs and fighting their corner.
"Recognition deals like this are highly significant as they underline that Unite's focus on the jobs, pay and conditions of workers is resonating throughout the economy."
Unite regional officer Sean Kettle said: "The drivers have shown great patience during this process. They have stuck to their trade union principles and will move forward knowing they can speak with one Unite voice, in order to build on and enhance their terms and conditions."
A spokeswoman for DHL Supply Chain said it was not aware of any workplace issues being raised by the drivers, but she added: "We can confirm we have entered into a voluntary recognition agreement with Unite for the HGV Drivers at our Crick site."