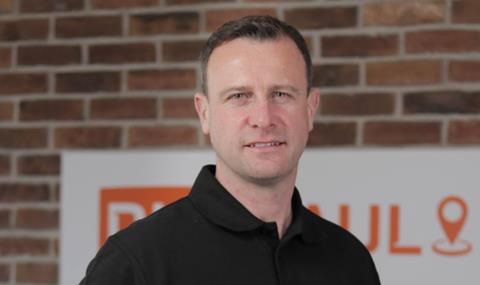 DHL and Ezyhaul have invested £14.6m in UK start-up Digihaul in a bid to offset the impact of the UK driver shortage crisis and drive supply chain digitalisation.
DHL and Ezyhaul, which is a major South Asia digital freight platform, will both take a share in DigiHaul, with the investment used to support "ambitious" growth plans through customer and transporter acquisition.
DigiHaul connects shippers to transporters, including hauliers, via a digital freight platform, providing access to haulage capacity across the UK and upfront pricing.
The company says its model offers a solution to the current HGV driver shortage by tapping into capacity created by empty running, which it calculates accounts for 20% of trucks on the road.
The DigiHaul platform allows transporters to log into the app to secure jobs and invoice automatically. It also offers shippers a streamlined way of connecting to hauliers without having to manage multiple subcontractors, documentation and payment in one place and shipments tracked through its entire journey.
The company said: "It gives transporters the opportunity to take on new jobs, enabling them to grow or optimise their operations with new routes and backloading."
Read more
DigiHaul currently has a base of 700 carriers and manages more than 2,000 shipments a week and over 100,000 shipments a year from industries including FMCG, retail and manufacturing.
Martin Willmor, Digihaul chief executive (pictured), said: "This is a fantastic opportunity for us. We are very happy with the investment and strong support from industry leaders like DHL and Ezyhaul. It's a clear recognition that we are on the right path and have a true opportunity to transform and modernise the UK transportation industry.
"We are designed to provide the simplicity and convenience users have come to expect from digital services.
There's no reason why freight management has to be time consuming and complex."
Raymond Gillon, chief executive of Ezyhaul, said: "We are very excited with the opportunity to invest in Digihaul. The team has demonstrated their ability to rapidly scale the solution in the UK, growing 20 times since the start of the year.
"Leveraging Ezyhaul's technology and experience combined with DHL's network and expertise, Digihaul will undoubtedly take a leading position in the UK market very soon and will drive positive change for both shippers and transporters."
Oscar de Bok, chief executive, DHL Supply Chain, said: "DigiHaul is a perfect example of a data-led solution to the real-world problems of empty running and network constraints for shippers. Digitalising this process is long overdue. By creating a national network, the freight industry can start operating much more efficiently."
DigiHaul currently has a base of 700 carriers and is managing more than 2,000 shipments per week and over 100,000 shipments per year from industries including FMCG, retail and manufacturing.