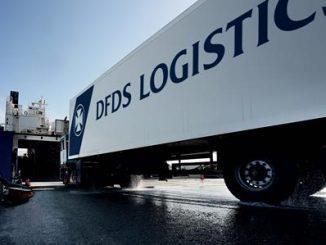 DFDS has relaunched its unaccompanied freight service between Sheerness and Calais with its vessel, the M/V Botnia Seaways.
With a carrying capacity of 11,530 gross tonnage, the M/V Botnia Seaways will be the new dedicated vessel for the route, with a daily service via the English Channel.
It can carry up to 120 trailers per crossing and by relying on London Medway's accessibility it said it could provide flexibility for customers to drop and collect trailers.
Peel Ports Group said that London Medway also benefited from its proximity to the M25 and for goods destined for London and the Midlands.
Read more
Filip Hermann, DFDS vice chairman, said: "DFDS is extremely pleased with the relaunch of our dedicated unaccompanied service.
"This is a unique value proposition for our cross channel customers which we are proud to be able to offer."
The port owner welcomed the service's return; Richard Goffin, Peel Ports south east port director, said: "Our dedicated RoRo facilities, strategic location and accessibility provides significant benefits to both DFDS and their customers and goes some way to avoiding the congestion issues seen in Kent."