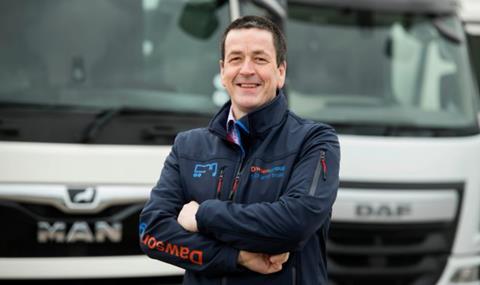 Rental, leasing and contract hire firm Dawsongroup truck and trailer has made a £50m investment in 700 trucks and 600 trailers, which will be delivered later this year.
The move is in anticipation of an economic recovery in the UK, following the impact of the Covid-19 pandemic and Brexit.
This latest move follows the firm's £75m investment in new stock in 2020, which added over 850 new trucks and nearly 1,000 trailers to its fleet.
In the same period, around 2,000 older vehicles were taken out of the business, with the majority moved on through Dawsondirect, the company's used sales arm.
Read more
MD John Fletcher (pictured), explained, "We actually rationalised and reduced the size of our transient fleet, but it continues to be in very good shape, in terms of both numbers and quality - and ready for the recovery.
"As a result of our continued investments, the new stock added to our fleet will improve vehicle reliability, bring new models, designs, technologies and safety features to our customers, while also reduce downtime and the average age of both trucks and trailers."
He continued, "Our business remains strong and, as the sector returns to some sort of normality, we'll continue with our strategy of investing for the long term and helping customers bounce back from what have been exceptionally difficult times."