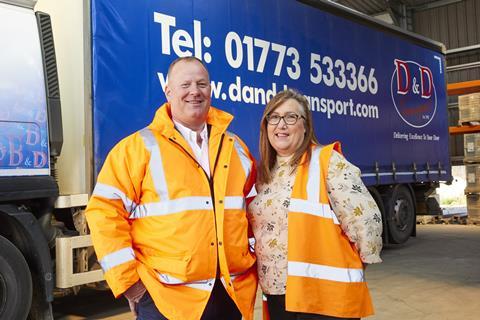 Palletways member D&D Transport has appointed Joanne Seabrook as sales director with a brief to develop business in Nottingham and deliver service excellence on a range of key accounts.
Seabrook (pictured) joined D&D Transport in 2020. Before her promotion she managed more than 30 key accounts and also landed three new large-scale accounts.
In her new role she will lead D&D's sales team and is responsible for the sales and commercial delivery of the company, as well as helping to grow the business and supporting on large-scale accounts.
Read more
Seabrook said: "I am thrilled to take on this exciting role with D&D. One of the many reasons why I joined D&D was because of the supportive atmosphere.
"This recent promotion is a fantastic opportunity to develop my skillset and help grow the D&D business. I'm keen to continue to help build on D&D and Palletways UK's longstanding service quality and attract new business to strengthen the brand in the Nottinghamshire area."
David Palmer, D&D Transport MD (pictured), said: "Joanne has built excellent relationships with our customers across the region, all whilst managing key accounts and working closely with all aspects of the business to deliver high service quality.
"Her appointment is integral to our growth plans for next year and is absolutely the right person for this role."