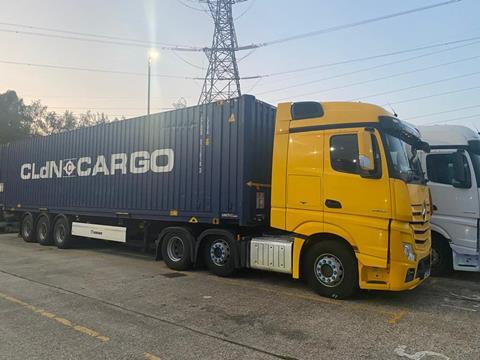 MBBA Logistics in West Thurrock has invested in 13 new skeletal trailers from Krone, partly to replace older units but also to accommodate winning new and improved contracts.
The container logistics specialist shifts goods to and from ports and operates out of Tilbury, London Gateway, Purfleet and Felixstowe.
Some of the new trailers will go into its own fleet and others are destined for subcontractors. The new fleet includes goosenecks for additional stability for certain loads.
"We already owned a few Krone skeleton trailers and were really happy with them," said Benjamin Abram, director at MBBA Logistics. "We needed to expand so it made sense to me to buy more Krone and keep the fleet all the same.
"We do a wide variety of work, so we needed to reflect that in our trailer fleet."