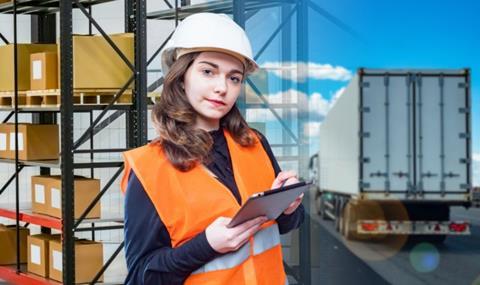 Plans to "super-charge" the transport industry's skills and build a workforce for the future were unveiled by the government as it launched a consultation this week into diversity, the skills gap and career opportunities in the sector.
The 12-week consultation, dubbed 'Transport labour market and skills', which kicks off during National Apprentice Week 2022, will be led by the newly created Transport Employment and Skills Taskforce.
The taskforce will be led by Rachel Skinner, president of the Institution of Civil Engineers (ICE).
She will work with representative groups of industry leaders from across the transport sector to look at how to improve diversity in the industry, where women make up just 20% of the workforce and ethnic minorities are still underrepresented.
Skinner said: "I know how challenging, rewarding and fascinating working within the transport sector can be, particularly at the forefront of our net zero transition.
"It's well-known that a more diverse and inclusive workforce increases creativity, collaboration and productivity, and I'm excited to use my experience to ensure people from underrepresented groups can build brilliant careers in transport."
Transport minister Andrew Stephenson said: "We want the brightest and best to join the transport sector, and these plans will super-charge apprentice schemes and other training routes and help attract top talent from the full spectrum of society.
"This taskforce will break down barriers to the leaders of the future who will deliver services that are essential to keep our country and economy moving."
Sally Gilson, RHA skills policy lead, said: "We welcome the consultation, which highlights the wide-ranging skills required, and the need to promote and future-proof the sector."
The consultation will consider the barriers and opportunities to developing skills and careers across the transport sector.
It sets out 5 pillars that form the basis of the consultation. These pillars are:
• boosting diversity, inclusion and social mobility
• improving training and employment
• promoting careers in transport
• preparing for future skills
• building evidence and evaluating progress
Announcing the consultation, DfT said that the five pillars will set the direction for the work of an industry-led taskforce.
It added that the department will work with the taskforce to develop a programme to support the sector in accessing skilled workers "as we build back better from the Covid-19 pandemic to create a transport system fit for the future".
The consultation closes at 11.45 on 9 May. The consultation document can be found here: https://tinyurl.com/yckj8rr9