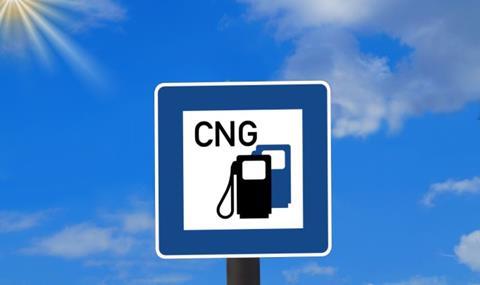 The world's largest biomethane refueling station will open in Bristol this year, allowing operators in the south west to run their vehicles on the renewable and sustainable gas, according to CNG Fuels.
Construction on the station in Avonmouth, near to the M4/M5 junction, has begun and it will be capable of refueling 80 HGVs an hour.
CNG Fuels said it also expected to open a further 14 stations by the end of 2022.
It said demand for the fuel from hauliers was growing at around 100% per annum and it forecasted that by 2025 around 10% of the country's high-mileage HGV fleet will be running on Bio-CNG.
Read more
Warburtons said it was switching to biomethane from diesel in order to hit its decarbonisation goals: "CNG Fuels' new low-carbon refuelling station in Avonmouth is perfectly situated for our distribution centres in the region and will extend the range of low-carbon deliveries we can make across the country," said Steven Gray, Warburtons national transport manager.
Andy Newnes, commercial director at Romac Logistics, said customers were demanding greener logistics as they work towards stripping carbon out of their supply chains: "The scale of the new station in Avonmouth highlights just how rapidly the demand for cleaner, more affordable HGV fuel is growing," he added.
In addition, CNG Fuels said it was currently securing supplies of biomethane derived from manure to create a fuel which is net zero emissions on a well-to-wheel basis.
It expects to begin offering this fuel across all its sites from next year.