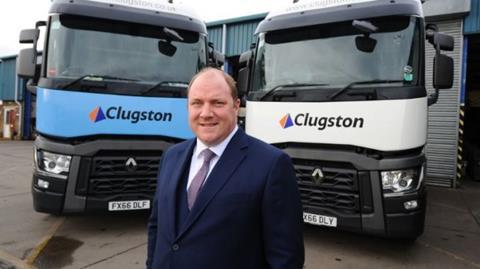 Clugston Distribution Services (CDS) has swooped for Hull-based Trans 2 Logistics in a pre-pack sale that saved 18 jobs.
The company, which specialised in abnormal load transport and held an international licence authorising 12 vehicles and 12 trailers, had been suffering financial difficulties brought about by a loss-making contract in 2019, the Covid pandemic and Brexit uncertainty.
Following meetings with business advisers at Leonard Curtis last month, an accelerated marketing campaign took place, which concluded with the sale of Trans 2 Logistics to CDS on 9 June – the day the business succumbed to administration.
Sean Williams, Leonard Curtis Business Solutions Group (LCBSG) director, said: "Unfortunately, market conditions have resulted in the company being unable to continue to trade.
"However, the team here at LCBSG and our partner advisers have delivered the best possible result under the circumstances.
Read more
"The transaction had to be completed in a very short timeframe, which was governed by the lack of working capital within the company.
"We believe that the pre-pack has maximised asset realisations for creditors and, most importantly, safeguarded the employees' livelihoods.
"We'd like to thank the directors of the company for their co-operation in what was a very distressing time for them."
Alistair Clugston (pictured), MD at CDS, said saving 18 jobs was "pleasing" and he was hopeful the company could build on the opportunities the purchase could provide CDS: "The transaction was also made possible due to the swift responses of both our investors, the HLD Group of companies and our lawyers, Addleshaw Goddard," he added.
CDS was sold to holding company AJWG in 2020 following the collapse of Clugston Group.