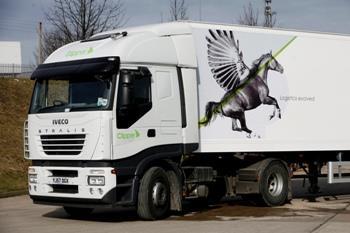 The integration of Clipper Logistics into GXO will begin in earnest from today (4 October) following unconditional regulatory clearance from the UK Competition and Markets Authority (CMA) for the acquisition.
Whilst GXO's acquisition was completed in May this year, both companies continued to be run independently, pending completion of the regulatory review.
Announcing the CMA decision, GXO said that the integration process will begin "promptly and progress through the latter part of the year while ensuring a successful holiday peak season for customers."
It added that the acquisition will give it significant productivity opportunities and cost synergies "within two years from transaction close".
Malcolm Wilson, GXO chief executive, said: "GXO and Clipper are both industry leaders and together, we're even stronger.
Read more
"As one company, we expect to accelerate growth by expanding our geographic presence in key markets and verticals, bolstering our roster of blue-chip customers and enhancing the breadth of innovative warehouse capabilities we provide."
Prior to the acquisition, GXO operated more than 900 facilities globally totalling approximately 200 million sq ft with 120,000 team members.
The addition of Clipper sees GXO gain more than 50 sites, 10 million sq ft, 10,000 team members and adds geographic presence in Germany and Poland, in the life sciences sector as well as expertise in premium services, including reverse logistics and repairs, which are key growth areas for GXO.
Wilson added: "We share a commitment to ESG, providing an exceptional customer experience and harnessing technology to improve efficiency, productivity and employee safety. Being a great fit culturally will underpin our future success and make for a seamless integration."